Product Overview
Startech USB-C to Micro-B Cable – 1m USB 2.0 (USB2CUB1M)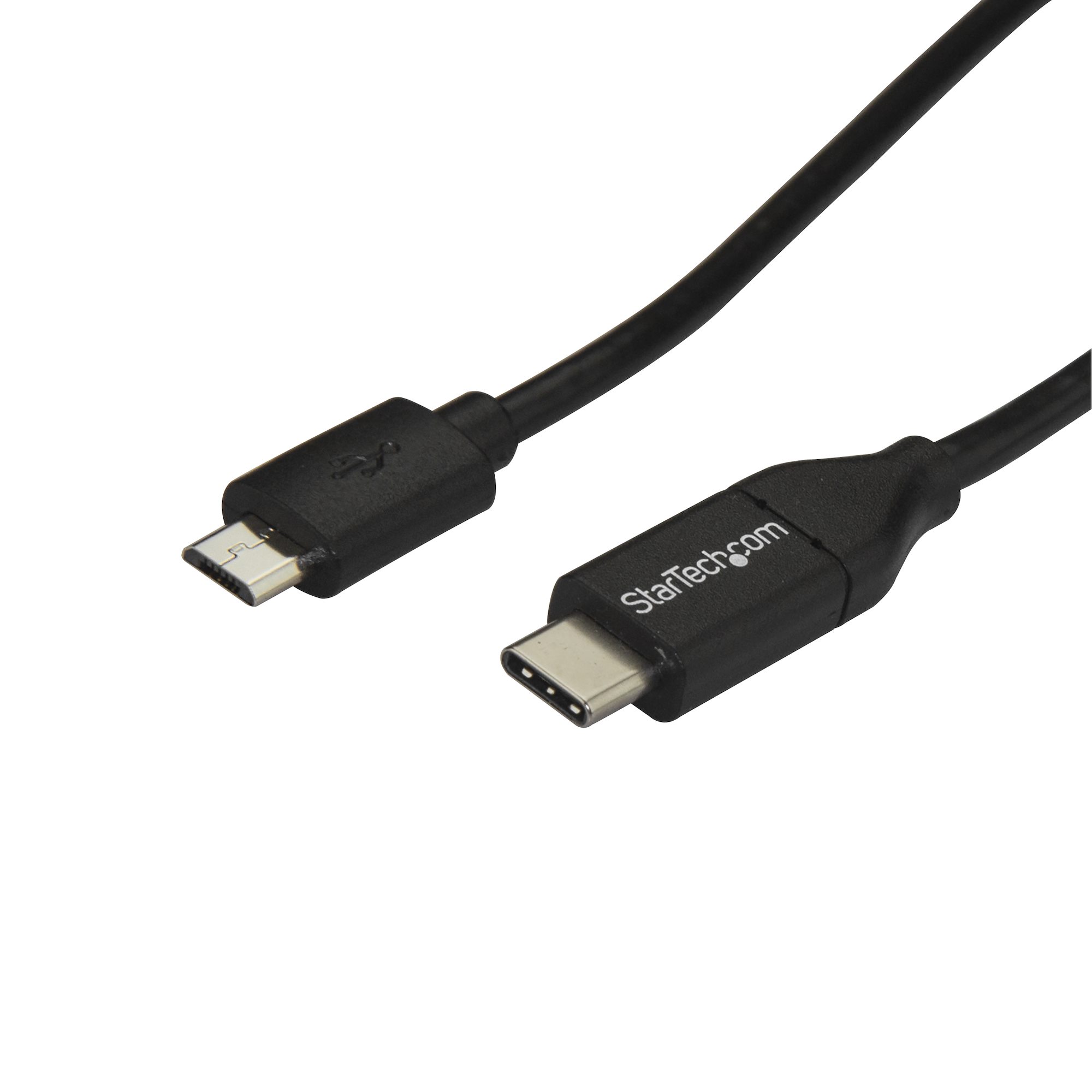 Startech USB-C to Micro-B Cable – 1m USB 2.0 (USB2CUB1M) – Need to connect your device to a newer USB Type-C™ laptop or desktop computer? This cable is the perfect solution. It's also compatible with Thunderbolt™ 3 ports.
Charge and sync your older Micro-USB mobile devices, such as your tablet or phone, with newer computers at data transfer rates of up to 480 Mbps.
The cable can also be used to backup data to an external Micro-USB 2.0 hard drive from your USB-C™ or Thunderbolt™ 3 computer.
The USB2CUB1M from StarTech.com is backed by a lifetime warranty for guaranteed reliability.
Features
Charge and sync Micro-USB 2.0 mobile devices with a USB-C computer
Back up data to an external hard drive
Additional Details
Product Manufactured by: Startech
Product Found in: USB Cables
Cackle Part Number: CST294
Manufacturer Part Number: USB2CUB1M