Product Overview
DYNAMIX 18RU Cabinet RSFDSL18 – LITE Swing Wall Mount Cabinet 600 x 550 x 901mm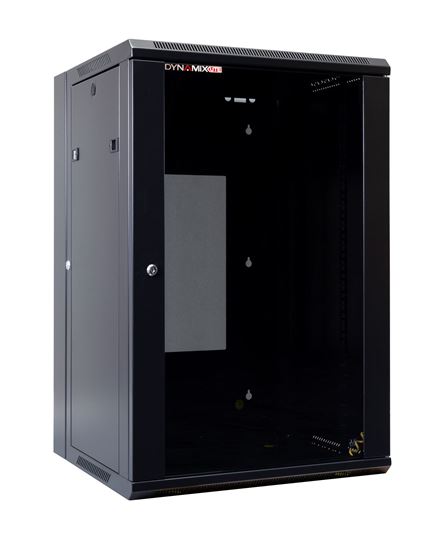 Description
DYNAMIX 18RU Cabinet RSFDSL18 – Right hand mounted. The LITE version excludes fixed shelves and fans. Includes 10x cage nuts. Gloss black colour.
Features
Max loading: 60kg
Supplied complete, no assembly required
Gloss black colour, easy clean surface
Material: SPCC quality cold rolled steel
Thickness: Square hole strips 2.0mm, others 1.2mm
Compatible with 19" International Standard and Metrical and ETSI standards
Surface Finish: Degrease, acid pickling, rust prevention, parkerizing pure water cleaning and static electricity plastic painting
Complies with IEC-60297, ANSI/EIA RS-310-D, IEC297-2, DIN41491; PART1, DIN41494; PART7, GB/T3047.2-92 standards
2 Year Warranty on the cabinet. Subject to use within the static loading specifications, operation within normal environmental conditions and adequate and appropriate mounting installation.
Additional Details
Product Manufactured by: Dynamix
Product Found in: Wall Mount Cabinets
Cackle Part Number: CDA154
Manufacturer Part Number: RSFDSL18