What is a cloud phone system?
What is a cloud phone system? This is a question asked by many. In today's rapidly evolving business landscape, communication lies at the heart of success. Enterprises are constantly seeking innovative ways to streamline their operations, enhance customer experiences, and enable seamless collaboration among teams – all while maintaining flexibility and scalability. This pursuit has led to the widespread adoption of cloud phone systems, revolutionizing the way businesses communicate and interact.
Cloud phone systems, also known as Voice over Internet Protocol (VoIP) systems, have emerged as a game-changer, replacing traditional landlines and on-premises phone systems. This transformation is driven by the numerous benefits they bring to businesses of all sizes and industries.
This blog will detail key points of the cloud phone system and how business can benefit from adopting this technology today.
1. Cost efficiency and scalability
Cloud phone systems is hosted in dedicated data centers by the provider and eliminates the need for expensive on-premises hardware and maintenance, resulting in significant cost savings. Businesses can subscribe to a service plan that aligns with their specific needs, paying only for the features and users required. As the company grows or experiences seasonal fluctuations, it's easy to scale up or down without incurring substantial expenses.
This is exactly what Cackle's cloud phone system offers. Pick and choose the feature your business require and save cost on the functionality that you don't need. Talk to one of our solution specialist today and have a chat to see where we can help!
2. Enhanced flexibility and mobility
Cloud-based phone systems enable seamless communication from any location with an internet connection. Employees can use their business phone number and features on their mobile devices or laptops, fostering remote work and allowing them to stay connected whether they're in the office, on the road, or working from home. This flexibility improves productivity and work-life balance which cannot be achieved with an on-premise phone system.
Cackle provide Microsoft Teams Calling and Cisco Webex Calling, two of the major telephony players in the market enabling users to run the phone system through Teams or Webex mobile app.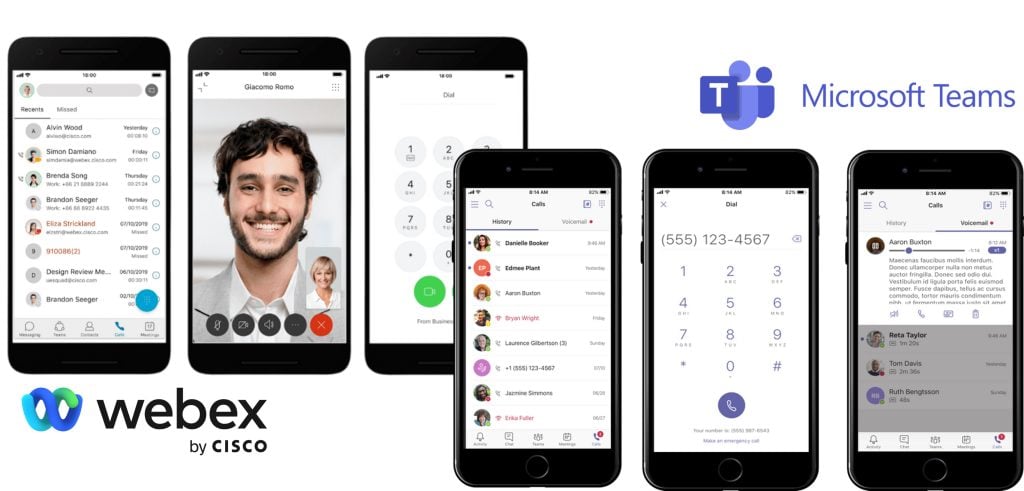 3. Advanced features and integration
Cloud phone systems offer a wide array of advanced features, such as call forwarding, voicemail-to-email, auto-attendants, and video conferencing. These tools enhance communication efficiency and professionalism. Additionally, cloud phone systems can integrate with other business applications like CRM software, enabling streamlined workflows and centralized data management.
4. Reliability and disaster recovery
Cloud phone systems are hosted on redundant and geographically dispersed servers, ensuring high availability and minimizing downtime. In the event of a power outage or other disruption, calls can be automatically rerouted to backup locations or devices. This level of reliability and disaster recovery planning helps maintain business continuity and customer satisfaction.
5. Global reach and expansion
For businesses operating internationally or seeking to expand their reach, cloud phone systems offer the ability to establish local phone numbers in different countries without physical presence. This not only enhances customer trust and accessibility but also simplifies communication for remote teams and clients across various time zones.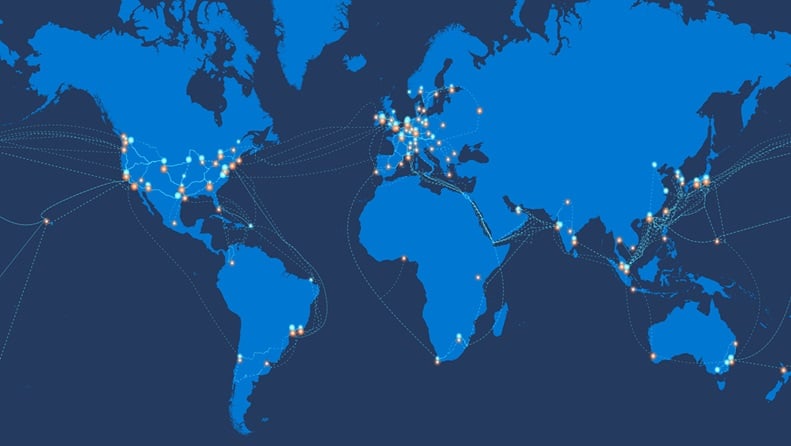 Times are changing, and so is the way you interact with your customers! Cackle provides cloud phone system through Microsoft Teams and Cisco Webex with carrier grade security, stability and most importantly a flexible pricing plan that tailors to your business need. If you are sold on cloud phone system solution after reading this blog and is looking to incorporate this technology, get in touch for a free consultation!