What are the benefits of using Microsoft Teams Rooms?
Now that hybrid work is here to stay, businesses are scrambling to properly equip their meeting space to cater for staffs who are both in the office and joining remotely. While deciding to use a traditional meeting platform through BYOD or a dedicated Microsoft Teams Rooms System, there are many things to consider such as easy of use, meeting quality, scalability and on-going management. This blog will detail what are the benefits of using Microsoft Teams Rooms over standard meeting application as these are two vastly different solutions.
If there is one positive coming out from the global pandemic it's the fact that when working remotely meeting platforms such as Microsoft Teams has made the meeting dynamic pretty strong over the past few years all thanks to the continual improvement of the rooms system.
It's easy - One Touch Meeting Join
A research conducted by Microsoft showed it takes around 15 minutes to get a meeting started in a traditional video meeting with bring your own laptop environment. When connecting camera, speaker and TV screen to a laptop there are often extra cycles and stress getting it set up. Very often the equipment ends up not configured correctly and gives a poor experience for the staffs who are in the meeting room as well as the remote participants.
Microsoft Teams Rooms provides the user to simply one touch join and ensure a fast and easy start to every meeting. The camera, speaker, microphone and display source are all preconfigured to deliver a consistent Teams experience designed to make collaboration hassle-free.
If you're already sold on this, contact our solution specialist today at [email protected] to book in a demo and discuss futher.
High quality audio and video
Been seen and heard is key to a successful meeting. In a traditional meeting room, without the right hardware in-room participants are hard to see and understand if they are seated further from the camera or microphone. Microsoft Teams Rooms solution ensures that the in-room participants can be seen and heard just like those attending remotely. 
With certified intelligent camera each person in the room is framed in the shot by the AI camera's facial recognition and an optional layout by having their own dedicated video feed coming from a single camera system. When this advanced camera technology is combined with the newly released Front Row layout, the ability to see and hear each other becomes an equal playing field regardless if you are in-room or remote.
Flexibility with other platform and different room sizes
Businesses that have standardized on Teams still want their rooms to be available for other platforms as well. With Direct Guest Join, Microsoft Teams Rooms has the flexibility to join meetings that are hosted on Zoom, Webex, GoToMeeting and Bluejeans. This give the businesses and users a peace of mind that they're not just limited to Microsoft Teams meeting.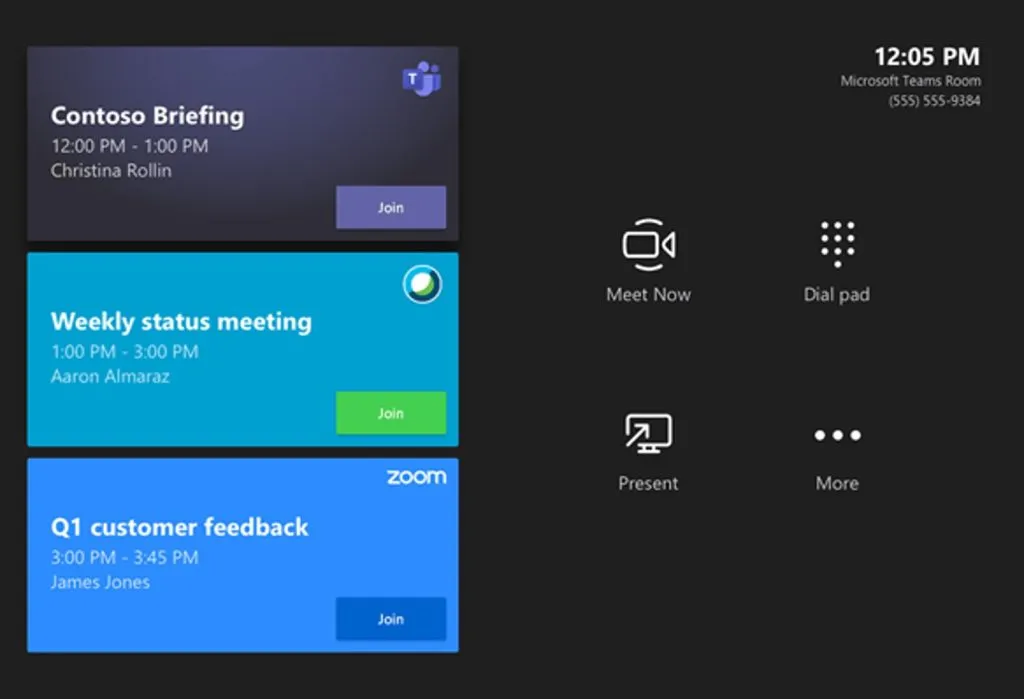 Microsoft Teams Rooms System also scale to any room size – From small huddle areas to large conference rooms. It supports a wide range of devices from certified OEM vendors, so that you can choose the right solution for your meeting room.
Secured and managed - Reduces IT headaches
Microsoft Teams Rooms system are extremely easy from an on-going management perspective. It require less input from IT and onsite engineers. Certified devices get out-of-the-box security for the devices and automatic updates that keep systems in a secured state by default which is crucial for businesses to keep their files exploited and safe.
There are also tools equipped for the meeting room environment that are particularly valuable – Administrators can control, track, and roll updates out to the hardware remotely to have complete control over the devices.
These are just some key benefits of using Microsoft Teams Rooms system over a traditional bring your own laptop environment. If you are ready to take the next step or even if you're still unsure, reach out to us at [email protected] and book in a demo.