Product Overview
Yealink ZVC400 Zoom Room Video Conference System
Yealink ZVC400 Zoom Room Video Conference system
Yealink ZVC400 Description
Yealink ZVC400
ZVC400 Zoom Rooms system is a bundle video solution designed for immersive Zoom meetings in small meeting rooms. Together with 8 MEMS microphone arrays and speaker, 133 ° field of view camera with AI technology including face detection, sound localization, and speaker tracking, the ZVC400 Zoom Rooms system provides users with high-quality video and audio experience. With high-performance MCore, an enhanced touch panel MTouch II, and a USB video bar UVC40, ZVC400 ensures an easy deployment and excellent Zoom meeting for small meeting spaces.
Features
Keep Everyone Engaged in Smart Video Meeting 
The Yealink UVC40 is equipped with AI technology, including Auto Framing and Speaker Tracking. With the 133° wide-angle lens and Auto Framing, the UVC40 can recognize the number of and the position of attendees, framing everyone smoothly in the most appropriate view even in small spaces. The Speaker Tracking technology with 20MP camera, brings a vivid face-to-face meeting in a high-definition visual experience. In addition, with a electric lens cap, the UVC40 camera can automatically turn on and off with the aid of its detection function, securing the privacy for your conference rooms.
Sound Seamlessly with Anti-noise & Full-Duplex Experience
With Yealink Noise Proof Technology and dereverberation, the UVC40 with built-in 8 MEMS microphone arrays and speaker allow users to enjoy full-duplex voice experience seamlessly without interruption and talking freely in a comfortable way.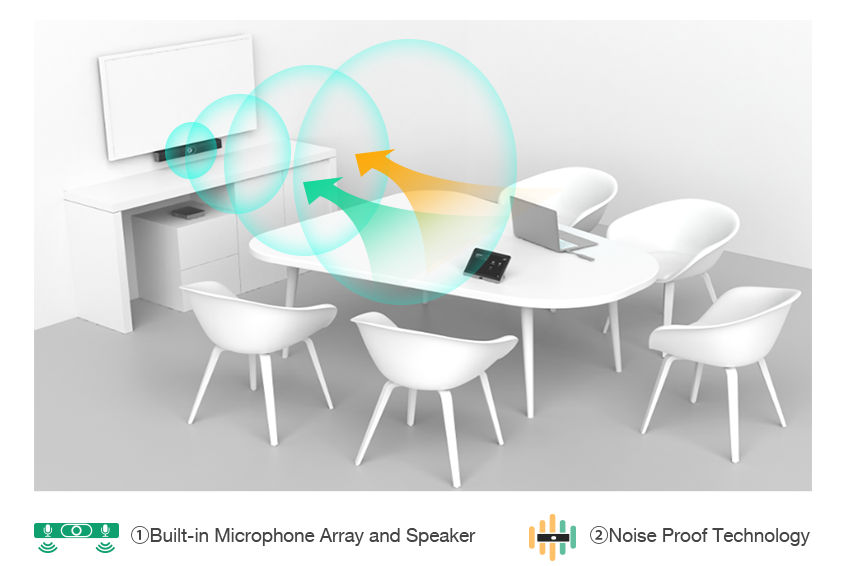 Instant Setup for Your ZVC400 System
In ZVC400 room system, the MCore cable management solution integrates data transmission and power supply cables into one CAT5e cable, provides a straightforward solution to complicated cabling and reduces the deployment time. Easy deployment can be realized with just connecting the MTouch II and the UVC40 to the MCore mini-PC.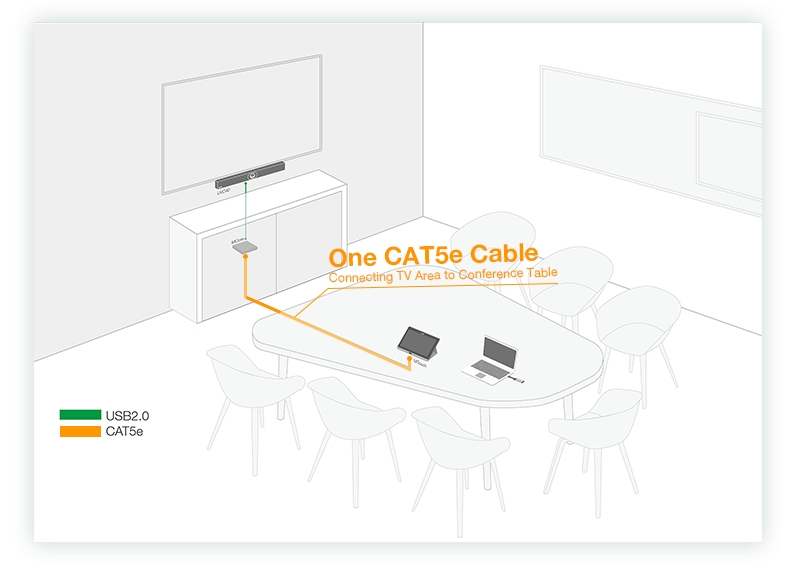 Sharing Content in Wired and Wireless Ways
ZVC400 allows participant to quickly start content sharing with multiple presenting options, including direct sharing, wired presentation connecting to the USB-C port or HDMI port, and wireless presentation with WPP20.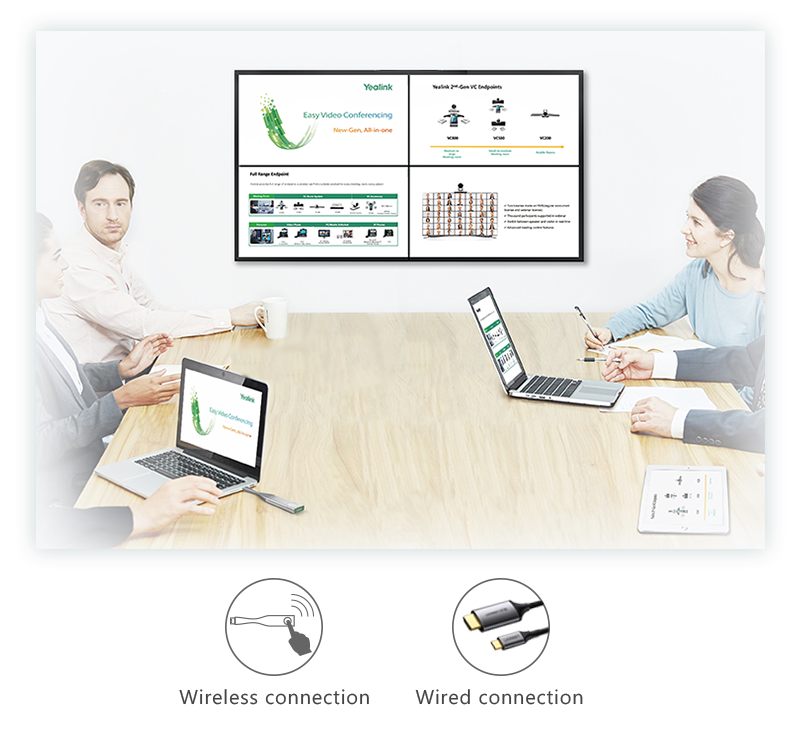 Technical Specifications
Additional Details