Product Overview
Olympus ME30W Microphone Kit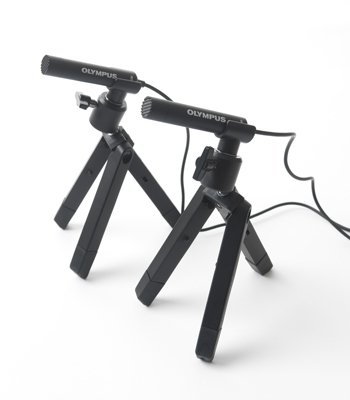 Olympus ME30W Microphone Kit Description
Olympus ME30W Microphone Kit – The Safest Way to Capture Mission-Critical Data
Combine the ME30W microphone kit with any Olympus Professional Dictation system and you have a powerful, high-quality recording system.
Featuring two electric condenser microphones, this two-channel professional microphone kit is suitable for capturing quality audio in large conference rooms or investigative interviews.
Features
TWO-CHANNEL VERSATILITY
The right and left channel microphones may be placed up to 16 feet apart, suitable for conference recording in large rooms.
EXCELLENT SOUND QUALITY
Employs a low noise, high-quality microphone element covering a 20 Hz – 20,000 Hz frequency response, and can, therefore, be used for recording musical performances as well as conferences.
TWO MICROPHONES
Can be attached to the foldable mini tripod (TR1) stand adapters and placed across a large conference table.
NO EXTRA BATTERIES
The plug-in power system means you don't have to worry about needing extra microphone batteries.
Technical Specifications
Type
Electret condenser microphone (ME30) x 2
Directionality
Frequency response
Sensitivity
-38 dB at 1 kHz (0 dB = 1 V/Pa)
Output impedance
Power supply
Plug-in-power system (1.5 V – 9 V)
Output Plug Type
ø3.5 mm mini-plug (Monaural)
External dimensions
ø0.5 (greatest dimension) x 2.5 inches
Frequency response
Cord length
Weight
Approx. 1.9 oz (microphone only)
Additional Information
Product Manufactured by: Olympus
Product Found in: Recording Microphone
Cackle Part Number: CO511
Manufacturer Part Number: ME30W Conference