Product Overview
Promate Surface Hub Adapter – 6-in-1 USB-C (SURFACEHUB-7.BLK)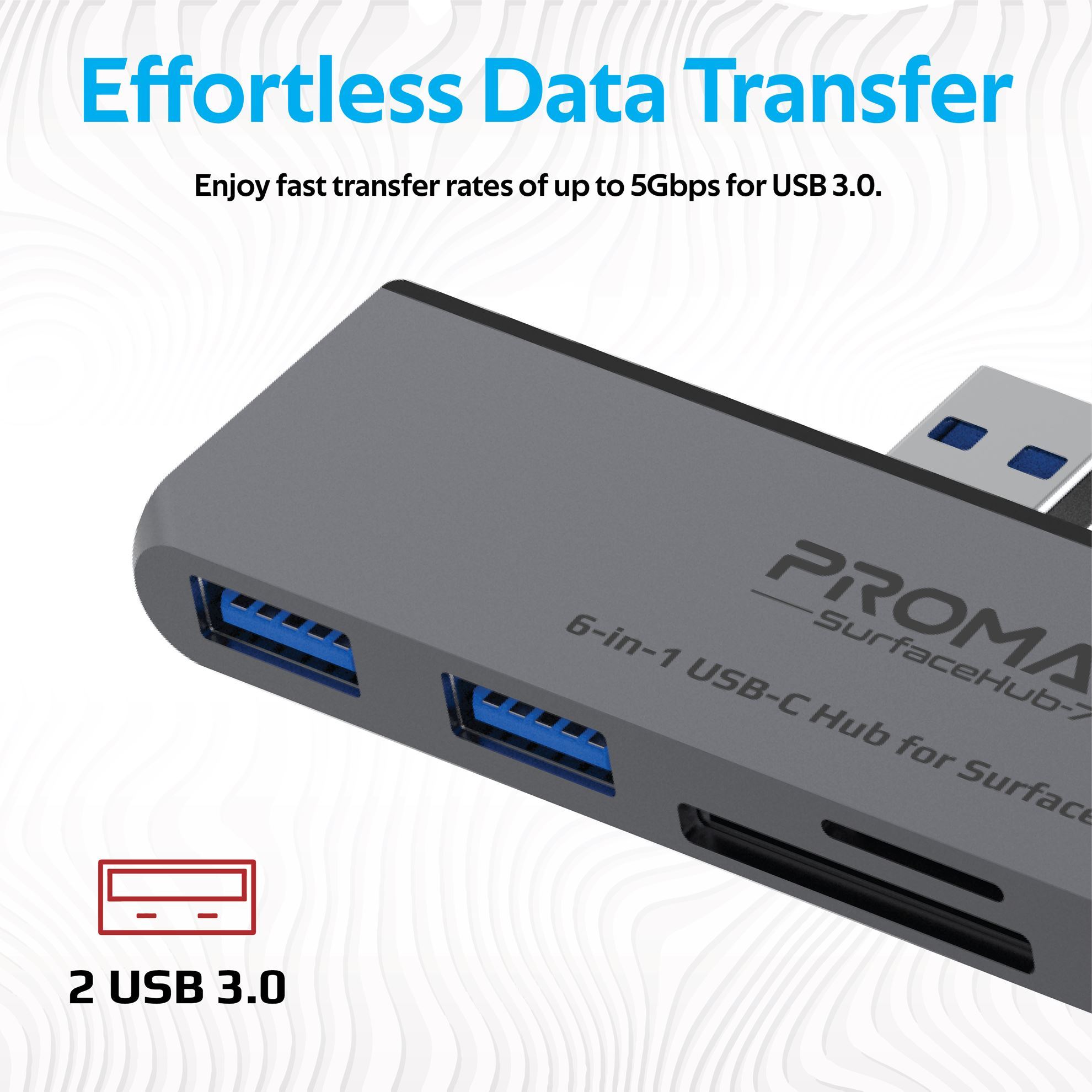 Promate Surface Hub Adapter Description
PROMATE High-Speed 6-in-1 USB-C Hub for Microsoft Surface Pro 7. 4K HDMI. Dual USB-A 3.0 Ports. Up to 5Gbps Speed, SD/MicroSD Card Reader. Plug & Play. Black Colour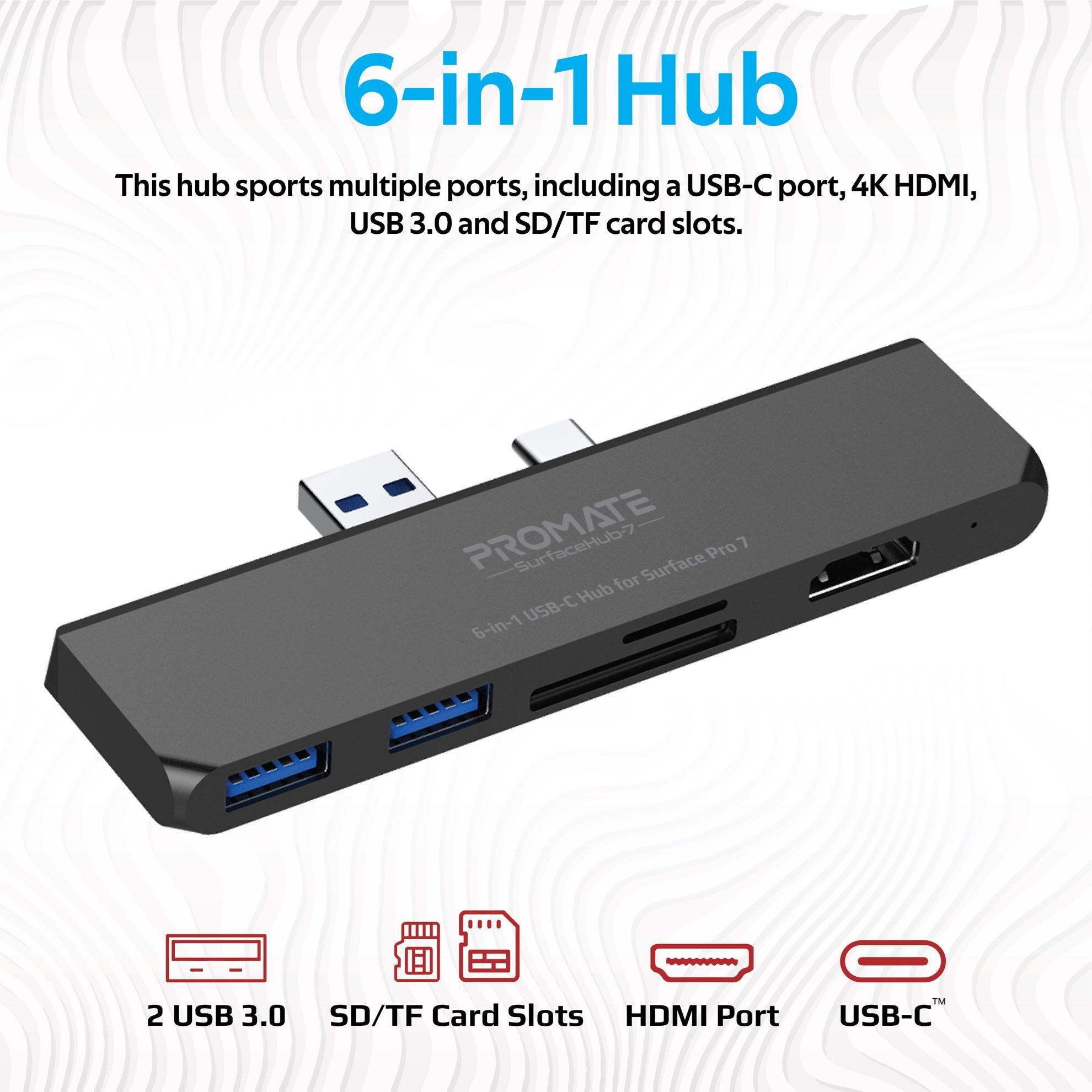 Feature
6-in1 Hub: Enjoy ultimate connectivity with SurfaceHub-7's USB-C port, 2 USB3.0 Ports, 4K HDMI port, and SD/Micro-SD Card Slots.
Vivid High Definition Picture: Enjoy an ultimate viewing experience with HDMI Port delivering 4K @ 30Hz
Ultra-fast Data Transmission: With dual USB3.0 ports and a USB-C data port, transfer filers at faster speeds of up to 5Gbps.
Ultra-Portable: Weighing about an ounce and super small, this ultra-slim hub is designed to fit perfectly into the Surface 7 device.
Plug & Play: Just connect SurfaceHub-7 to your Microsoft Surface Pro 7 Laptop and it's ready to use.
Technical Specifications
Input Interface: USB-C, USB3.)
Output Interface: USB-C: 5Gbps
HDMI 

[email protected]

SD Card Slot: 512Gb Max Support
TF Card Slot 512Gb Max Support
OS Support Windows 10
Additional Information
Product Manufactured by: Promate
Product Found in: Other Docking Stations
Cackle Part Number: 503703
Manufacturer Part Number: SURFACEHUB-7.BLK